014_street-front-to-middle-home
About the Author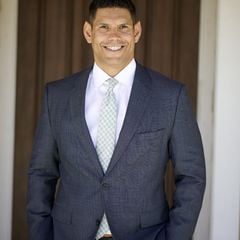 Since 2006 I have been a leading Realtor in the Los Angeles area. Having closed hundreds of transactions, and winning various awards, I am honored to be in the Re/Max "Hall Of Fame" for sales production. Through my career I have built deep relationships within the real estate community as well as highly successful business' and investment groups. I have vast experience in traditional real estate sales, investments, flip properties, and other aspects of real estate As a personal touch agent with extensive market knowledge and complete devotion to my clients my success is based almost exclusively on positive referrals.

Specialties Include: negotiating contracts, providing detailed analysis of specific market areas, sales and marketing, relationship building, flipping properties and real estate investment strategies.

While going to college I began working for a company in Los Angeles that produced ink and toner cartridges. I began there in purchasing and worked my way up to manage and lead the production department. I oversaw all of the purchasing for the company, oversaw the inventory and scheduled production lines according to sales. After working with the company for 3 years I moved down to San Diego and worked for a sales company within the same industry as their international sales manager. There I helped build new relationships with various people in foreign markets. I specialized in creating collection programs with companies in Spain, South America, Mexico and Central America. This position gave me time to craft my sales skills and learn how to apply them. Shortly after that I became part of a start up team and created my own company. We worked hard as a start up and within a few years built a profitable multi-million dollar ink and toner cartridge business. The company focused on collecting empty ink and toner cartridges from other countries. We also created fundraising programs with local schools throughout the United States. We helped local schools in various parts of the country to organize their students and staff to bring in recyclable ink cartridges, toner cartridge and cell phones and receive a donation for them. We also implemented the program with various Chambers of Commerce. The company was later successfully merged and I stayed on to consult for some time. During this time I started to get a passion for real estate. I began with investing in some duplex properties and decided I wanted to learn more and get more involved. I started working at Re/Max and was mentored by an agent that had over 15 years of experience. Under her mentorship I came to appreciate and love the ability to help clients with their real estate needs. I started a team and have always stayed focused on putting my client's needs first. Real estate can be intimidating even for a seasoned buyer and seller. I pride myself in working closely with my clients to try to make the process as seamless as possible. I am responsible for building and maintain relationships with potential buyers, sellers and investors. Although I started in a down market I have seen nothing but growth within our team.
This site uses Akismet to reduce spam. Learn how your comment data is processed.